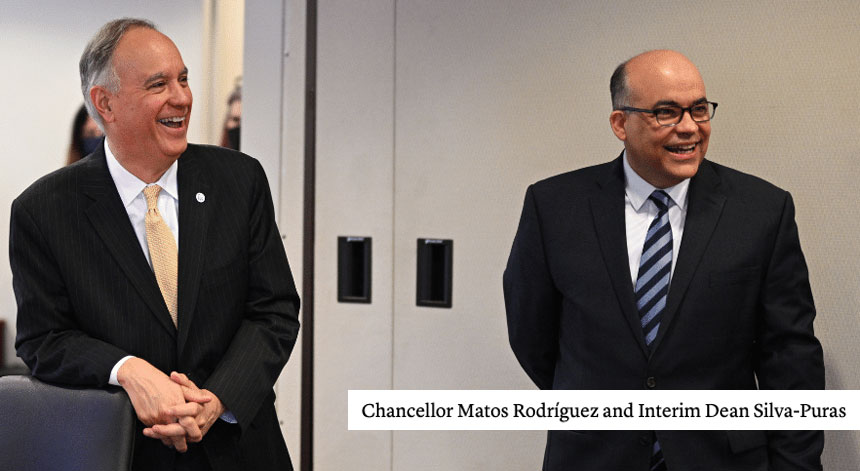 CUNY Online will launch ten associate's, bachelor's and master's degree programs by spring 2023
IBL News | new York
CUNY (The City University of New York), the nation's largest urban public university, announced this month that it will invest $8 million in federal stimulus funds to develop CUNY Online, a new initiative to produce high-quality online courses and programs through its 25 campuses.
The goal is to launch seven to ten new online associate's, bachelor's, and master's degree programs by spring 2023, and complete a total of 13 to 20 new programs by fall 2023.
The initiative will be led by the CUNY School of Professional Studies (CUNY SPS), which operates more than three dozen online programs. CUNY Online will also serve as the primary portal for online program promotion and registration.
CUNY Online will provide dedicated instructional designers, production staff, and project managers to support academic content development, course design, and delivery effectiveness. It will also provide student support services, including technical support, expanded tutoring, and early access to advanced technologies.
Currently, the institution is reviewing applications.
"The shift to online teaching that has taken place during the pandemic has demonstrated the great promise of technology in helping us meet students literally where they live, but course materials need to be optimized and best practices incorporated. , to realize the full potential of these tools. ", CUNY Chancellor Matos Rodríguez explained in a statement this month.
Transferable course credits across all campuses.
"With CUNY Online, the university has made a forward-thinking investment in online education to ensure that all CUNY colleges are able to provide more flexible and accessible online learning opportunities. We look forward to bringing our 15+ years of online expertise to CUNY Online and thus to other campuses within the CUNY community," said CUNY SPS acting dean Jorge Silva-Puras.
CUNY Online is the latest online initiative developed by the University with the help of CUNY SPS. In the spring of 2020, CUNY SPS created an award-winning online teaching workshop series that engaged 3,400 faculty members from all CUNY campuses as they transitioned to teaching and learning online during the pandemic.
CUNY SPS offers 24 degrees and numerous non-degree and grant-funded work-based learning programs and has been nationally recognized as a leader in the growing online education space.
For the second year in a row, CUNY SPS has been named to the top 10 of US News & World Report's 2022 list of best online bachelor's degree programs nationwide. The publisher also ranked the school's BA in Psychology #2 in the nation on the list of top online bachelor's degree programs in psychology, out of 55 schools reviewed.
In a new entry for CUNY SPS, the BA in Commerce was ranked No. 30 in the nation on the list of top online bachelor's degree in commerce programs, out of 228 institutions evaluated. The school was also #5 for Best Online Bachelor's Degree for Veterans.
Founded in 1847 as the nation's first free public institution of higher education, CUNY today has seven community colleges, 11 graduate colleges, and seven graduate or vocational institutions spread across New York's five boroughs, serving more than 260,000 undergraduate and graduate students and awarding 55,000 degrees. every year.