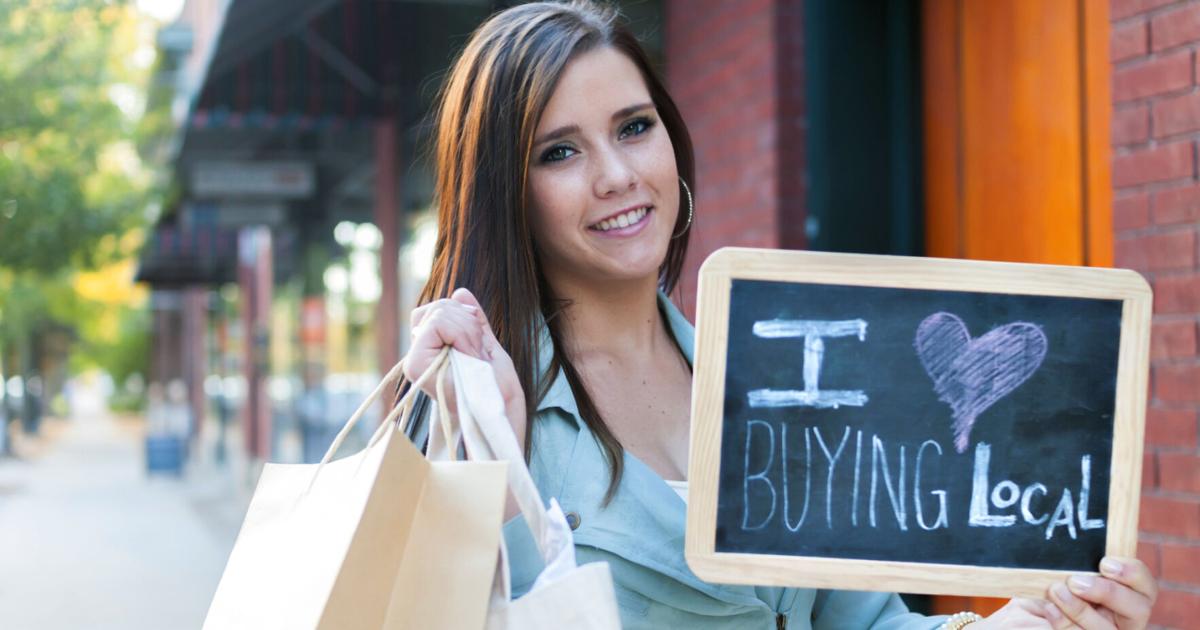 Independent Retailer Month: Creative ways to become a reference | Featured story
Want people to think of your business before everyone else? Of course you do. The first step to patronizing your business is remembering that it exists.
Imagine you have a free evening and want to go out to eat. No matter how amazing the food is at the new place down the street; if that doesn't cross your mind, you won't go there.
The same goes for your potential customers. They need to think of you to spend money with you.
So how do you ensure that you are first in mind and that they will think of your business over the competition? You have to find a way to stand out and be memorable. A good product or service is the first step. Good customer service is a solid choice. But to really stand out, you need to do something a little different.
Here are three ways to make sure your business is a priority:
Hosting an event at your company is a great way to help people remember you. It provides an experience, and many people admit to enjoying it rather than physical purchases. When hosting an event, encourage people to share the occasion on social media for even greater reach.
There are several types of events that attract crowds:
not Sampling of your offers or services. You can organize an event that is directly related to what you do. For example, a restaurant might host a special invite-only tasting party to sample its new menu.
not Educational event. You can also propose an evening around something that you sell. For example, a yarn store might run classes on how to knit.
not Block Party. Celebrate your customers and potential customers by hosting a party outside your store. A patio furniture store had a party in the parking lot every weekend with a live band and hot dogs. It drew a crowd and people lingered. It was a good connection to the product they were selling – outdoor furniture. It has helped people imagine hosting their own parties later on with their new furniture.
Depending on the nature of your business and the commonalities your ideal customer/target audience may have, a Facebook group can connect your buyers to you and each other. This idea works well when you can find a connection or mutual interest among your customers. For example, a bookstore might create a Facebook group for writers or for fans of a specific genre.
In a Facebook group, you can share news and flash sales, broadcast events, and invite your audience to talk about their favorite books. The online community will keep your brand center stage while uniting and engaging your audience.
Savings clubs or subscriptions
Have you noticed that many companies charge their customers a monthly fee for some sort of discount or benefit? It all started with Amazon Prime, where customers paid an annual fee for free shipping. The program has expanded beyond that, but you can definitely start with an edge like that.
Panera has created an unlimited coffee subscription where coffee lovers are automatically billed each month and receive a free cup of coffee per day. Both programs drive sales (and loyalty). When people pay for something, they want value for money. Often this means buying from one store over another because they are part of a savings club.
However, as with gift certificates, some people may pay monthly and not use your services. That's okay, because the subscription (even if it only costs a few dollars) is a source of income that you didn't have before.
If you want strong sales in your business, you need to make sure your target market is thinking of you. You can do this through email marketing, social media involvement, or all three of these ideas. But whatever you do, be sure to use consistent branding and tone. After all, you want them to remember you, not wonder who you are.