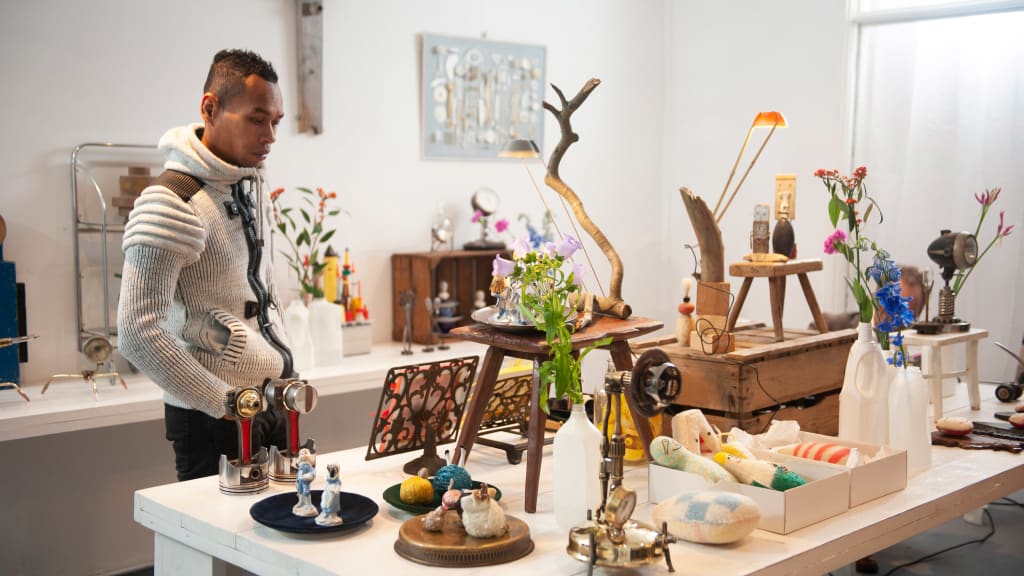 Is Experiential Marketing the Future of Retail?
Today's retail landscape has gone beyond the appeal of in-store promotions. With recent developments in Amazon and other monstrous ecommerce platforms, retail marketing has become less about cost savings and more about experience. Demands and expectations are constantly changing, and with significant technological advancements today, companies must reconsider how to deliver their products to consumers.
So, is retail marketing still needed today? And will buyers continue to stick to its seemingly outdated business model? Let's take a deep dive into why this matters and uncover the truth of today's retail "experience".
What is experiential marketing?
Experiential marketing is all about creating a healthy, comprehensive, and memorable experience for consumers when they interact with a product or service. Additionally, experiential marketing has the potential to generate strong emotional connections within consumers to promote (or not) a specific brand. As with many things in life, experiential marketing relies on both setting and setting, where the environment created, or the retail space, has everything to do with the positive or negative associations that buyers should have about a particular brand.
People inherently prefer experiences to anything else. The reach of traditional marketing has almost no weight in the face of the accumulated power of experiential marketing.
The proof is in the pudding
Experiential marketing works, but how beneficial is it over other forms of retail marketing?
Among some of the apparent benefits, experiential marketing has been shown to be of great help to businesses looking to generate both sales and leads. In a recent report by Factory360, 79% of companies surveyed said that an experiential marketing strategy had helped increase their overall sales. At the same time, 74% of consumers said they were more likely to purchase a company's product after participating in an immersive marketing experience.
The benefits seem to outweigh even these notable financial gains. Additionally, the effect of providing in-store sensory experiences to consumers is that they can become mentally attached to your product, an action that is confined to retail only. When consumers can touch, smell and see products in real time, they have the power to create positive associations with your brand.
Launching a unique experience for consumers can create real attention for a brand. We can therefore assume that companies will gain significant exposure. Experiences are generally 'shareable', and social media is the place to be. Experiential marketing works in tandem with social media, where people are likely to share content from their in-store experiences on Instagram, Facebook, etc. This acts as free online exposure for businesses and yet another great benefit of how dynamic experience based marketing can be.
Power of "Pop-Up"
With the speed with which society is changing today, more and more shoppers prefer fast and meaningful in-store experiences over inconvenient ones. This is why the "pop-up" business model is one of the prime examples of how effective and low cost experiential marketing can be.
This strategy takes the traditional approach of retailing and turns it upside down. To explain, companies choose to open experience-based stores for months at a time, usually in central locations like cities. With pop-up stores, the goal is to generate as much hype as possible, often in tandem with the launch of a new product. This process allows businesses to move inventory and increase the hype around a brand.
Take a look at some examples of pop-ups in action and find out how effective they are:
Farfetch
A popular e-commerce platform for luxury goods, Farfetch first dipped its foot into the retail market when it opened its The Farfetch store of the future in 2017. The company focused the store on augmented reality, or AR, to make shopping feel more human-centered.
The company introduced a smart mirror in the locker room that allowed shoppers to request alternative sizes, ask relevant questions, and even pay for their clothes. Additionally, Farfetch provided buyers with a login screen, which could view their purchase history and wishlists. The company also uses this tool to help associates collect data on customer profiles. Farfetch has shown the world just how hybrid the relationship between retail and technology can be, and the success it can bring to retailers in the future.
Vans
Known primarily for its history with skateboarding and its iconic slogan "Off the wall", Vans took its brand identity to the next level by unveiling its House of Vans London experience in 2018. Giving the word 'interactive' a whole new meaning, The House of Vans acted not only as a pop-up, but as an underground skating destination, where shoppers could socialize through ollies, kickflips and scrapes.
The complex also housed a cinema, cafe and art gallery that skateboarders and shoppers could use throughout their travels, portraying a vivid image of Vans' mission as a brand: to create an unforgettable experience rooted in both in culture and collaboration.
These are just a few of the many examples of what an immersive retail experience should look like. The bottom line is that businesses need to assess their values ​​and missions and translate them into a retail experience that puts those ideals at the forefront.