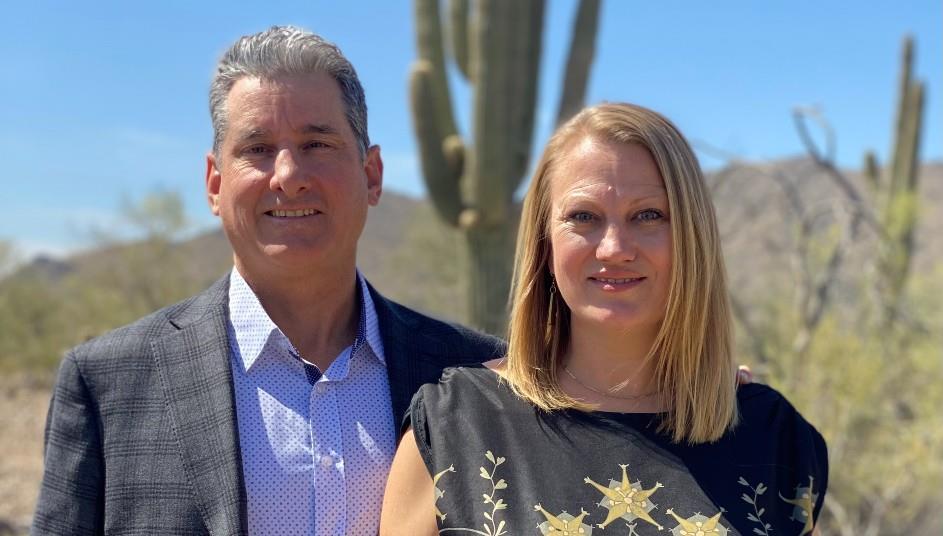 Jack Campbell, Rebecca Campbell launch sales, production company Jackrabbit Media on the eve of Cannes (exclusive) | News
On the eve of Cannes, sales veteran Jack Campbell and Rebecca Campbell started Arizona-based Jackrabbit Media, focused on third-party feature sales and acquisitions, AVoD aggregation, and in-house productions.
The husband and wife team plans to produce two to three commercial films a year and will be at its stand on the Croisette to present the slate and business plan to long-time partners and new industry partners.
Jack Campbell is President and CEO of Jackrabbit Media and has worked in sales for 21 years. Rebecca is appointed COO and comes from a financial background in public company reporting and compliance. They most recently owned Octane Entertainment which they purchased from the original owner in May 2019.
Sales and Acquisitions Director Andi Jackson gives the company a European presence and has recently moved to the UK.
Two feature films shot in the last two and a half years. Christian Sesma's action thriller Pay stars Val Kilmer, Luke Goss, Mike Hatton and Paul Sloan and is produced by Jack Campbell, Sesma, Hatton and Goss.
horror thriller Influencer filmed in Thailand last November and December and will be the first production released under the new company, which will screen at Cannes. Kurtis David Harder (Spiral, In control) made from a script he co-wrote with Tesh Guttikonda about a social media influencer on a backpacking trip to Thailand whose travels take a dark turn. Cassandra Naud, Emily Tennant, Rory J. Saper and Sara Canning star.
Harder, whose production credits include V/H/S/94product Influencer with Guttikonda, Brandon Christensen, the director of Still/Born, Z and Superhost, as well as Campbell and Michah Henry. Campbell said Jackrabbit secured private funding for three more Harder feature films to shoot over the next two years.
"We are so grateful for all the support from family, friends and customers," the Campbells said. "Moving to Arizona has been a blessing for our family and our business and we couldn't think of a better time or place to launch Jackrabbit in Cannes next week as we finally return to the markets in person."
Jack Campbell recently teamed up with longtime friend and mentor Anthony E. Zuiker, creator of the CSI: Crime Scene Investigation franchise, to develop an action/sci-fi franchise Killer 51which Zuiker will write and Campbell will produce alongside Zuiker and Anthony Callie (Boss Level, Acts of Violence, Escape Plan 2: Hades). Sales of this title are expected to begin in Toronto. Dimiter Nikolov is a production consultant.
Jackrabbit's Cannes Sales List Includes Supernatural Sci-Fi Jonah currently filming in British Columbia and starring Osric Chau and Alaina Huffman; horror thriller Eradication from The boy behind the door and The Djinn producer Ryan Scaringe; and horror thriller Nothing from Sharknado director Anthony C. Ferrante.
Rounding out the initial list is a fantasy action title Ike Boys with Billy Zane; romantic sci-fi The time capsule from producer Amanda Marshall (God's country); western horror Ghosts of the Ozarks with David Arquette and Tim Blake Nelson; and thriller Precipitate with Siobhan Fallon Hogan and Robert Patrick.