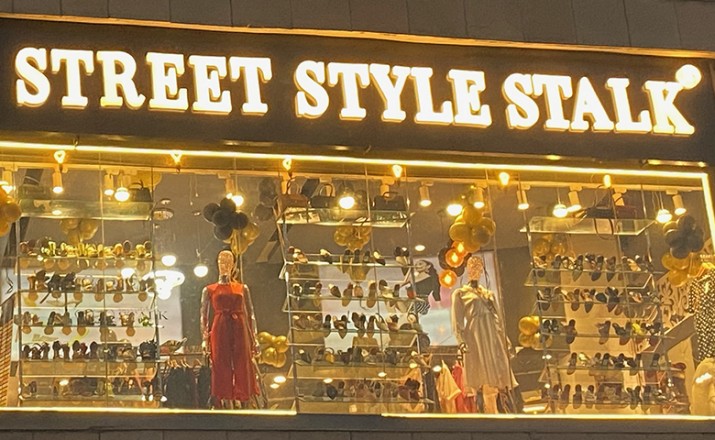 Online lifestyle company MadBow Ventures Ltd opens 2nd StreetStyleStalk flagship store
Online lifestyle company MadBow Ventures Ltd opens 2nd StreetStyleStalk flagship store
By Retail4Growth Office | June 07, 2022
The first store was launched in April with the company aiming to open eight more stores within 6 months in the Delhi NCR area
E-commerce lifestyle company Madbow Ventures Ltd has now expanded its offline presence with the launch of its second store at Arcadia South City -2, Sector -49, Gurugram. One of the leading names in the fashion industry, MadBow Ventures Ltd owns five in-house lifestyle and fashion brands. MadBow Venture Ltd aims to open eight more stores over the next 6 months, initially focusing on the Delhi NCR region, followed by other regions.
StreetStyleStalk's second store spans 2,000 square feet and features a range of its multiple labels that have long been trending on their online platform. Earlier in April 2022, MadBow Ventures Ltd. launched StreetStyleStalk's first flagship store in DLF Cybercity U Block in DLF Phase 3.
Speaking at the launch, Naveen Mahlawat, Co-Founder, MD and CEO of MadBow Ventures Ltd., said, "This is another milestone for MadBow Ventures. As a team, we started the e-commerce business and over time, we are now happy to reach a wider customer base. The newly launched facility is a state-of-the-art setup, and we have brought in top retail designers to focus on a great understanding of what people may need when they walk into our store. As we will be launching many more stores in the coming months in the Delhi NCR area, these stores will be under the different names of our multiple brands.
Talking about how online and offline modules are a boon for an e-commerce brand, Naveen explains, "Nowadays, customers are present in both online and offline platforms to shop and shop. ignoring a platform can lead to the loss of potential customers. Post-pandemic, consumer behaviors have changed dramatically and we as a brand need to integrate online and offline presence to optimize brand image in this dynamic market."