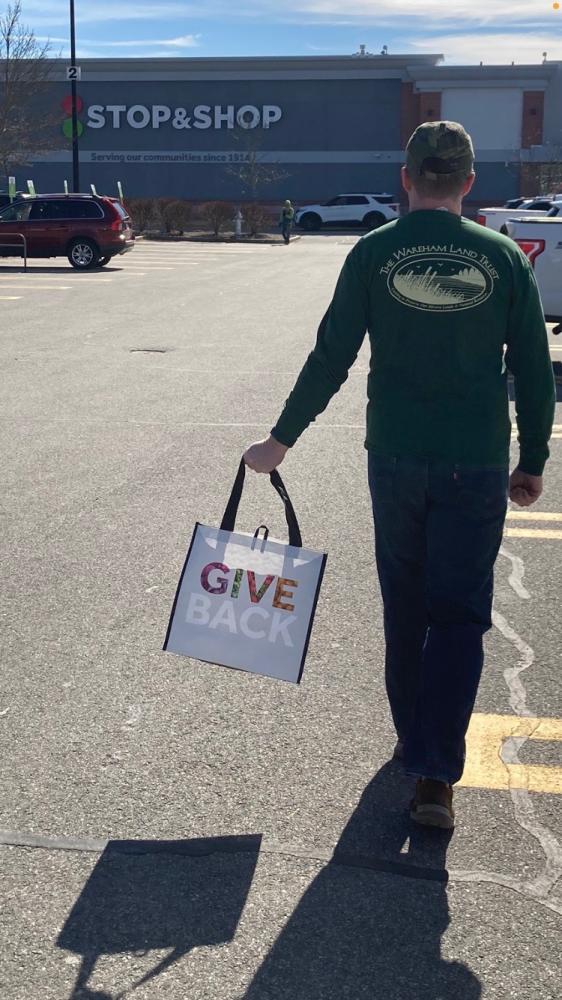 SUPPORT THE WAREHAM LAND TRUST WHEN YOU BUY (both locally and online)!
Stop & Shop GIVE BACK program chose the Wareham Land Trust as the local charity highlighted for the month of March. For every "Give Back" reusable bag (located near the self-checkout) you purchase for $2.50, $1.00 will be donated to the Wareham Land Trust. While nonprofits cycle monthly throughout the year, you can select any local nonprofit (including WLT) if you get a bag at any time from the year using the website and the code on the bag tag within 7 days of purchase. For the month of March, all you need to do is simply purchase a bag for the donation to support the Wareham Land Trust – no further action needed!
When shopping online, the Wareham Land Trust continues to be an option in the Amazon smiles program. Amazon will donate 0.5% of the price of your purchases to your designated charity. When ordering from the Amazon website, go to smile.amazon.com and you can select the WLT as a charity from a list (the setting is in a drop-down menu in the banner on the left side). If you shop using the Amazon app on your phone or tablet, it can be activated by simply tapping "AmazonSmile" in the Programs and Features or Settings menu and following the on-screen instructions.
It's easy to support the Wareham Land Trust when you shop!
Thank you!