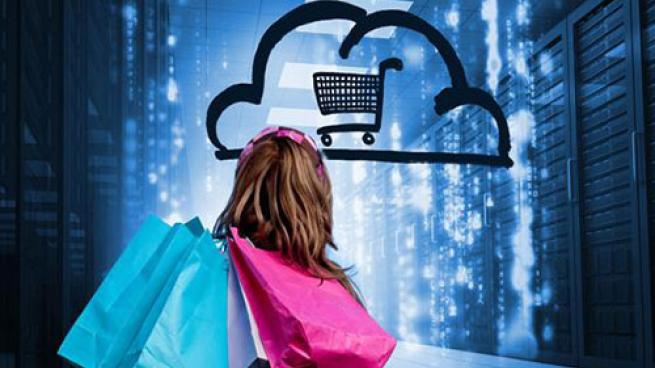 Survey: Online shoppers want to view products, don't use AR
Less than one in three American online consumers have used a virtual trial / augmented reality (AR) feature.
According to the Zakeke personalization platform's "Consumer Shopping and Customize" report, 71% of American adults surveyed who have shopped online in the past year say they have never used virtual trial features. / RA when shopping online. Younger consumers are more likely to use these features: 33% of respondents aged 35 to 54 have done so, compared to just 15% of respondents aged 55 and over.
However, 41% of all respondents, including 46% of respondents aged 18 to 34, want a personalized shopping experience. For products where consumers want a personalized experience, clothing (30%), footwear (30%), household items (25%) and furniture (19%) were the most popular categories. popular. As for the kind of personalization options consumers are looking for:
36% of respondents want to see other products they might like based on the articles they have viewed.

32% of people questioned want the possibility of personalizing their purchase.

29% of respondents want to see other items often purchased with the product they are currently viewing
Additionally, clothing (35%), footwear (34%), and household furniture (29%) were the product categories that respondents had to view / interact with the most before purchasing online. The response for furniture includes one in six respondents over 35 years of age.
Recent research from Accenture indicates that retailers redouble their efforts to create online environments that increasingly resemble the physical world. Data from the Accenture Business Futures report reveals that nine in ten senior executives surveyed from retail and consumer goods companies said they are investing in technology to create virtual environments and plan to invest more, and 73% said virtual environments will primarily improve our interactions and experiences in physical environments.
Currently, Accenture estimates that 1% of retailers are using augmented and virtual reality technologies to improve the customer experience; raising that figure to 2% could translate into additional sales growth estimated at $ 66 billion. Analysis of Accenture's patents indicates that, among published patents, the share of those mentioning augmented or virtual reality has increased by 277% over the past five years.
"We know that more and more people are turning to online shopping – it's convenient, the options are endless, and with the right technology, consumers can have an almost identical experience of shopping in a physical location," it is therefore surprising that most consumers do not use these tools, "said Angelo Coletta, CEO of Zakeke. "One respondent noted that if they buy something online, they go to the physical store to try / interact with it and then go home to buy the product online. This should be a wake-up call to retailers that something needs to change. To drive sales, increase repeat visits, and build customer loyalty, retailers need to invest in the right kind of technology that is easy to use for both the retailer and the consumer.
YouGov Plc. was commissioned by Zakeke to survey 1,127 American adults aged 18 and over who have shopped online in the past year.