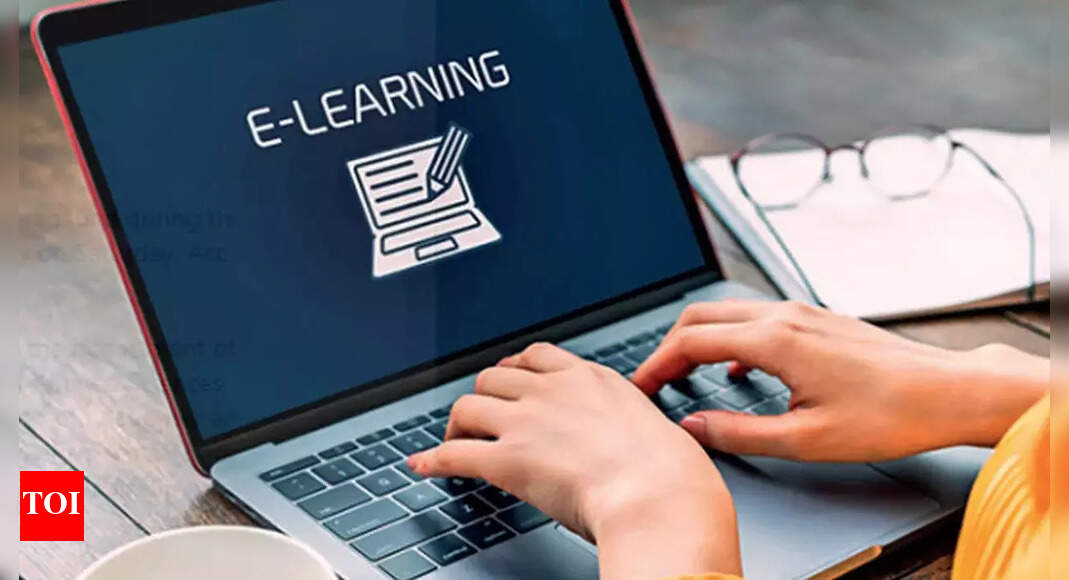 Teachers upset with UGC's decision to move 40% of classes online | Delhi News
NEW DELHI: University Grants Commission (UGC) notification on implementation of e-learning course guidelines and institutional facilitation to allow up to 40% of each course online has been criticized by various sections of the university community.
Teachers claimed that replacing physical classes with online classes would be inefficient due to the lack of infrastructure and equipment for the majority of students.
In a notification dated June 3, UGC Secretary Rajnish Jain urged all universities to "adopt the courses offered through the SWAYAM platform so that the student community can derive maximum benefit from them." I ask for your active cooperation in adopting and promoting the MOOC (Massive Open Online Course) offered by SWAYAM. »
However, several teachers said the massive reliance on online classes, which began during the pandemic, was not seen as the norm.
Rajesh Jha, former member of the executive council of the University of Delhi (DU), said: "The challenge of distance learning is getting worse as three-quarters of our students come from marginalized communities and remote areas and are mostly on the wrong side of the digital divide. Owning a smartphone does not mean having "access" to digital media. The UGC cites an Education Department survey in support of its move to dismantle classroom teaching and practical student training, but the lack of research methodology makes the survey questionable.
Stating that the regulations on academic credit banking and MOOCs through the SWAYAM portal will significantly reduce the workload of undergraduate courses in universities, Pankaj Garg, President of the Indian National Teachers' Congress (INTEC), said, " Encouraging blended learning through provisions of students earning 40% credits through the online mode and transferring them for their degree would not only reduce the workload for institutions, but also create an alternative online education system for students. Classroom Teaching Online teaching can never replace classroom teaching.
"Classroom instruction turns students into passionate learners when they engage in live discussions through interactions with each other and with teachers. It allows students to retain more of what they have learned. Additionally, more than 4,500 teachers teach on an ad hoc basis at various DU colleges and such arrangements would reduce the number of college vacancies," Garg said.