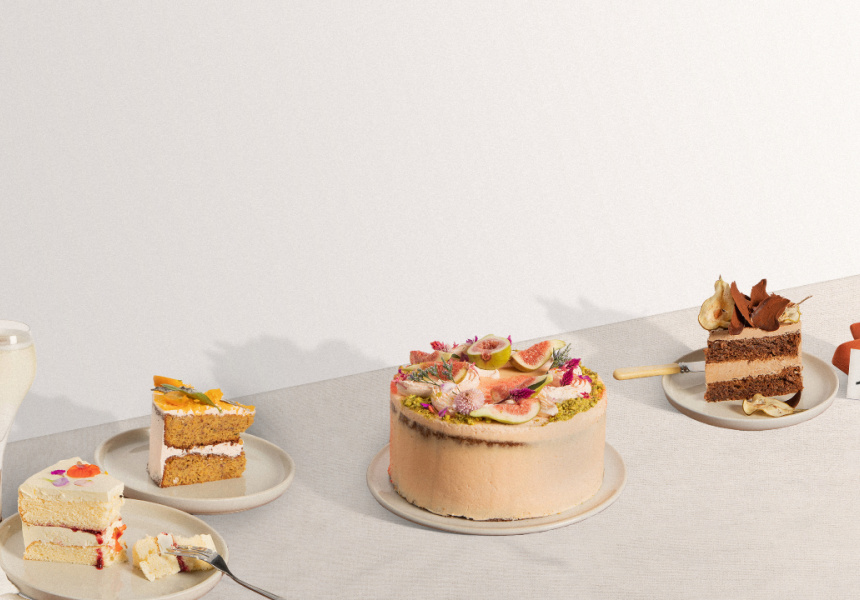 The team behind Florence launches Floss, an online bakery selling cakes, cookies and shortbread
Since opening in 2018, Florence in Camp Hill has grown into one of Brisbane's best cafes. Its creative and healthy menu is supported by the Parallel Roasters café and an impressive selection of baked goods (cooked on site by pastry chef Jade Halloran). Now, owners Elizabeth Florence and Sam Pethely have launched Floss, an online store dedicated to the latter.
"We had people asking for whole cakes and the requests were increasing more and more," explains Florence. "We decided instead of [supplying these orders] across Florence the offer was special enough to have its own platform.
A key part of Floss is Halloran, who previously cooked at Woolloongabba's Pearl and owned Cake Kiosk at the Powerhouse Farmers Market. When she joined the Florence team in 2019, she brought with her a dedicated following, which has grown steadily during her time in Florence.
"[Halloran] takes really classic or familiar things and gives them a fresh, contemporary twist, "says Florence. "Everyone might know the style of cake, but they've never tasted the way she does."
Floss offers a selection of whole cakes, including a golden chiffon cake with blackberry compote and Italian meringue buttercream; a tangerine, cumquat and sage almond cake; and a rich mocha and nut meringue layered cake. Other baked goods include cookies and mini cakes, such as chocolate, nut and rose cookies; Za'atar shortbread with honey and mini meringue cakes with yuzu curd. A number of items are gluten, dairy and nut free.
Halloran and his team cook everything in an old garage behind Florence, which has been turned into a commercial kitchen. If you've ever dined in Florence, you might have seen the team hauling finished cakes from the side of the cafe to the counter.
"A lot of people see the girls carrying things on the side of the house all the time and everyone's curious about what's going on there," Florence laughs. "So that's where they are."
To place an order, visit the website and order at least 48 hours prior to pickup, which is done at the cafe's reception counter. Delivery can also be arranged if necessary.