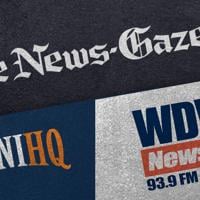 UPDATE: Danville schools move to distance learning; Rantoul considers the same | Coronavirus
DANVILLE – The Danville School District is implementing distance learning Wednesday, Thursday and Friday, while schools in the town of Rantoul are facing the possibility of the same action.
Danville Superintendent Alicia Geddis said the switch to remote everything is due to increased COVID-19 exposures and positive cases among staff, students and bus drivers.
Geddis said on Tuesday that the district will offer a prepackaged breakfast and lunch for each student.
"Teachers and building managers are in the classrooms, working to prepare students for this transition," Geddis said. "Managers will share additional information on schedules and expectations later in the evening. "
Geddis said additional information will be shared via social media, the district website and local news media when available.
In Rantoul, RCS Superintendent Scott Woods said the district faced the possibility of moving some or all of the schools to distance learning in the coming days or weeks. He said the change could come as early as Wednesday, "depending on our ability to cover classrooms with substitute teachers."
He said the reason for the school's closure is likely to be the result of a high rate of absences among the staff.
Woods said Tuesday that more than 30 of the District's 325 staff were absent, and noted that JW Eater Junior High was more likely to switch to distance learning than other schools, as Eater students are already bringing home. at home from Google Chromebooks on a daily basis and more regularly use the digital platforms they access. for distance learning.
Woods said if a school were to close on Wednesday, he planned to notify families before 9 p.m. today.