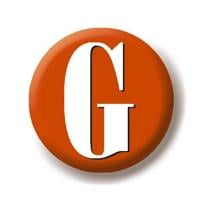 UPDATE: Joplin, other school districts announce Friday closures | Coronavirus Updates
Joplin and McDonald County on Thursday joined a growing list of area school districts announcing closures through next week due to widespread student and staff absenteeism.
The Joplin School District canceled all classes on Friday due to staffing shortages, administrators said. The day will be made up for on May 25.
"We are extremely proud of our Joplin team for making the most of what has been a difficult week," school officials said in a message to local media and parents. "Buildings will undergo a thorough cleaning and disinfection before classes resume on Tuesday, January 18."
Student and staff absenteeism increased throughout the week at Joplin schools. The district said 17.5% of students and 15% of staff were absent on Wednesday, compared to 16% of students and 11% of staff on Tuesday.
The McDonald County School District also announced Thursday that it will not sit on Friday due to "an increasing number of our staff and students out of school due to illness."
The district will transition to a virtual learning day and students will receive instructions on how to access their teachers' online learning platforms, according to a statement from a spokesperson.
"We consider this a wellness day, and our maintenance staff will be on hand to clean and disinfect buildings in the district," the statement read.
School districts that previously announced closures or turned to remote learning through next week include Webb City, Carthage, Neosho, Sarcoxie and East Newton in southwest Missouri; Pittsburg, Galena, Riverton and Baxter Springs in southeastern Kansas; and Miami, Quapaw, Commerce and Grove in northeast Oklahoma.
Most area school districts have said a combination of illnesses, including COVID-19 and the flu, are likely to blame for the absences. COVID-19 cases and hospitalizations have rapidly increased across the state as the highly contagious omicron variant spreads.