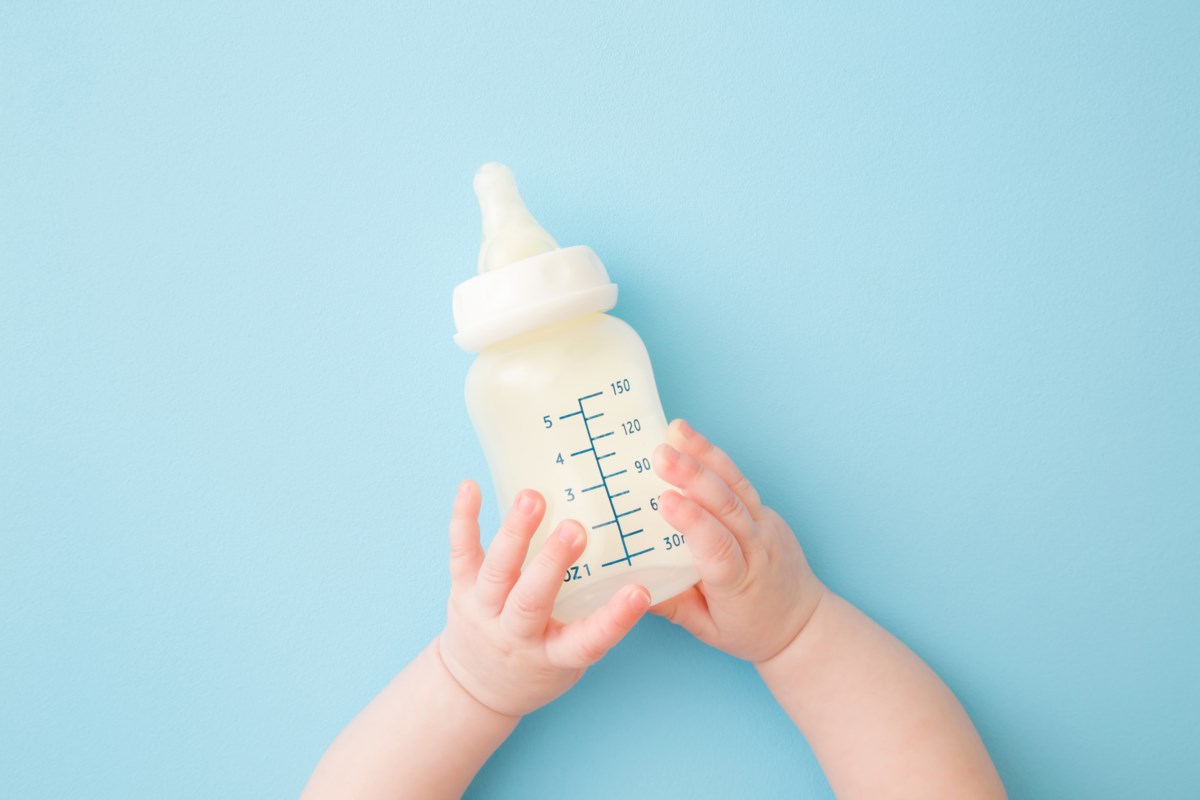 Watch for scams when shopping during formula shortage: BBB
With 73% of consumers losing money, online shopping scams are one of the riskiest scams for Canadians.
With panic buying reported in parts of the country, formula supply shortages in the United States are beginning to have a ripple effect in Canada.
Although the Canadian government is monitoring the issue closely, some parents and guardians have already begun to face challenges.
Especially in some Canadian markets, the demand for special types of formula for babies with food allergies would be higher than the supply.
In March, Health Canada has issued a statement indicating that certain infant formulas manufactured in the United States and destined for Canada (for babies with food allergies and other health conditions) may be in short supply. Health Canada has also put in place an interim policy allowing infant formula manufacturers in Europe to ship their products to Canada to alleviate the shortage.
However, due to shortage issues, some parents will look for alternative methods to purchase formula for their babies and toddlers, which could create opportunities for scammers.
According to BBB Scam Tracker Risk Report 2021a third of the scams received by Canadian BBBs last year involved online shopping scams.
With 73% of consumers losing money, online shopping scams are one of the riskiest scams for Canadians.
With supply chain issues affecting the availability of a number of everyday products, including infant formula, scammers are actively looking for opportunities to part with your money.
How the Baby Formula Scam Works
It often starts with an announcement, post, or post on a social media group that the vendor has formula available.
The buyer contacts the seller by chat or direct message, and the seller will show the photos of the available products.
The buyer makes a payment through a peer-to-peer platform such as PayPal (a BBB accredited company) Where Venmo (a BBB accredited company)but the formula never arrives.
Signs of a potential online shopping scam include:
Positive reviews on the website that have been copied from honest sites or created by scammers. Be aware that some review websites claim to be independent but are funded by scammers. Visit the BBB website exercise due diligence.

No indication of a physical address or the address shown on Google Maps is a parking lot, residence or business unrelated to that shown on the Website.

Misspellings, grammatical errors or other descriptive language incompatible with the product.

The seller advertises on a social media site and is communicative until payment is made. Once the payment is made, they are unreachable.
BBB tips for making a safe online purchase:
Verify Company

Visit the BBB website to check a company's rating and BBB accreditation status. Imposters are known to copy the BBB seal. If it is real, clicking on the seal will lead to the company's BBB profile on his website. Be sure to double check the domain of the URL and see if the website is actually from the site it appears to be.

Do your research

Do an Internet search with the name of the company and the word "scam". This can locate other complaints about the site.

Note the website where the order is placed

Take a screenshot of the item ordered, in case the website goes down or a different item is received in the mail than advertised.

Pay with credit cards

Credit cards often offer better protection against fraud than other payment methods.

Think before you click
Report suspected online shopping fraud to:
Better Business Bureau

Canadian Anti-Fraud Center

Refer to the relevant company

PayPal

Call (888) 221-1161 to speak with a live person instead of using an automated system if you receive an item that is not as advertised.

credit card company

Call the phone number on the back of your credit card to report fraud and request a refund
For more information on online shopping, visit BBB Online Shopping Resource Page.